coaching
- groups
Quick course Portraitdrawing
In 3 dayparts you learn the basis of drawing a portrait. I learn you proportions, shape and clair-obscure. You practise this at home. Depending of the level of the student other aspects can come up. I will give you the information on paper, so you can read this at home.
We will work with drawingmaterials on paper.
For further information use the contactform.
Time: 19.30 until 22.00 h
Date on request: 3 evenings
Participants: min 4, max 6
Costs: € 115,- incl. materials
Location: Utrecht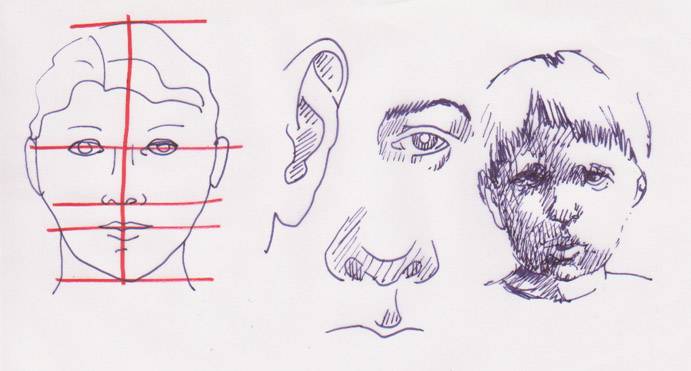 ---
Artworkshop foldbook
In 3 day-parts you van make a little foldbook , a so called leporello. Special is about this kind of book, that you van have 2 books in one, so you can play with that, by making a set of light and a set of dark drawings, or anything else you want.
The first time we make a inventory of ideas and I will give suggestions about possibilities, the next you'll give this shape.
Date, time: 3 parts of the day, on request
Participants: max. 6, min. 4
Costs: € 150,- including materials